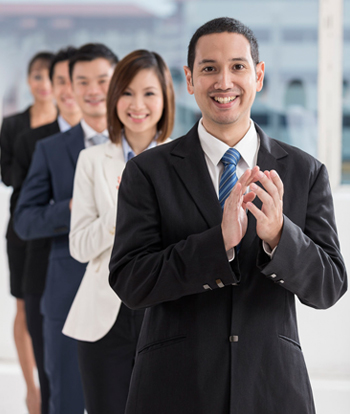 Career
BUILD YOUR DREAM CAREER WITH US!
There are so much opportunities
for you to explore with us!
We are offering attractive remuneration for successful candidates:
Attractive Basic Salary & Incentive
Yearly Variable Bonus (up to 6 months)
Personal Insurance Coverage for Employee and Family
Medical Benefit
Company Car Provided (For Eligible Position)
Allocation of the followings to be shared by all employees:

RM5Million from the Project Profit,
0.25% from total GDV as Pool estimated at RM 2.5 Million and
RM 1 Million for Company Overseas Trip
SITE ENGINEER / MANAGER (CIVIL)
MONTHLY INCOME RM6,000 - RM10,000
Requirements
Bachelor's Degree in Engineering (Civil) or equivalent
Minimum 5 years of related working experience in high-rise building construction works
To supervise the construction works according to contract specifications and construction drawings
M&E ENGINEER / MANAGER
MONTHLY INCOME RM6,000 - RM10,000
Requirements
Degree in Mechanical or Electrical Engineering (M&E) or equivalent
Minimum 5 years of working experience in high-rise construction works
To provide M&E technical review and co-ordinate with the Consultant, Contractor and Project Team
QUANTITY SURVEYOR / CONTRACT EXECUTIVE
MONTHLY INCOME RM3,000 - RM6,000
Requirements
Bachelor's Degree / Diploma in QS / Building / Construction Management or equivalent
Minimum 2-5 years of working experience in high-rise construction works
Knowledge in Pre and Post Contract Administration
Possess strong planning, interpersonal, communication, organisation and negotiation skills
ASSISTANT ARCHITECT
MONTHLY INCOME RM4,000 - RM6,000
Requirements
Degree in Architecture or equivalent
Minimum 2-3 years of working experience in related field preferably mixed developments and high-rise building
Well-versed with Autocad, Sketch-up, Adobe Photoshop and Powerpoint
MARKETING MANAGER (1 POSITION)
MONTHLY INCOME UP TO RM 10,000
Responsibilities
Responsible in planning, coordinating and implementing marketing program and strategies
Analyse & track competitors activities, conduct market survey to keep abreast of marketing trends and pricing.
Responsible for sales launching.
Ensure all authority applications and requirements are met
Requirements
Possess a Degree in Marketing.
Minimum 5 years of experience in property development industry
Familiar with statutory requirements that related to property development
Able to work independent and with right attitude
SALES MANAGER
MONTHLY INCOME RM6,000 - RM10,000
Responsibilities
Develop sales strategy, sales planning and sales forecast to ensure sales target are met
Develop periodic reporting on the overall sales performance
Requirements
Bachelor's Degree in Sales, Marketing, Commerce, Business / Diploma in Marketing or equivalent
Minimum 4 years experience in property industry
Strong in negotiating, persuasive and business writing skill coupled with sales planning and administrative abilities
SALES EXECUTIVE (6 POSITION)
Responsibilities
To promote and market the company products
Responsible for sales activities i.e. launching, roadshow, exhibition to achieve the sales target
Handle sales enquiries and follow up with all the potential buyers.
Update daily sales transaction and reports
Requirements
Minimum Diploma in Business Administration/Marketing or related discipline
Minimum 2 year(s) of working experience in property development or the related field
Self-motivated, enthusiastic and result-oriented individual with excellent communication skills
Company Driver (1 POSITION)
MONTHLY SALARY UP TO RM 5,000
Responsibilities
Responsibilities To drive Director to/from office, appointments and meetings and ensure timely journey to and from destinations.
To obey the traffic regulations and safety driving rules
Perform good driving and safety skill
Willing to work long hours and standby 24 hours if required
Good interpersonal skill , good attitude , punctual and good health
Maintain cleanliness of Car and ensure its functionality
Able to keep all confidential activities of Director & information
Requirements
Must possess at least PMR or Equivalent
At least 3 years working experiences as Personal Driver
Hold a valid B and D class driving license with clean JPJ and traffic record
Must be familiar in Klang Valley areas
Male & Female are mostly welcome
Interested candidates are required to email full resume stating present and expected salary together with contact telephone number and a passport sized photograph.
For any Position that is not advertisement above, capable candidates are encouraged to apply @
hr@jl99group.com.my