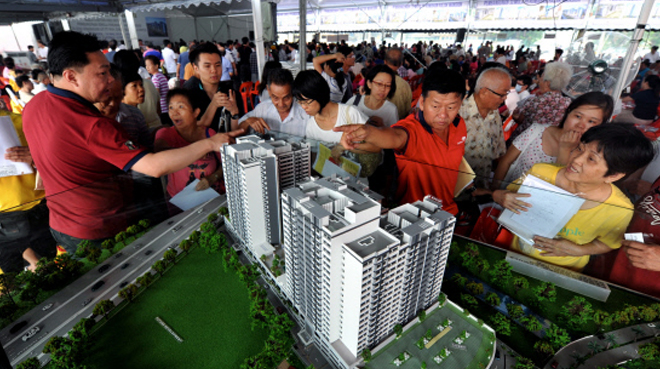 1Razak Mansion takes off in April
16/03/14
KUALA LUMPUR:The redevelopment of the 1Razak Mansion public housing scheme in Sungai Besi here which has 658 residential units will begin in April and expected to be completed in three years.
Federal Territories Minister Datuk Seri Tengku Adnan Tengku Mansor said the project, which would cost RM150 million, would be carried out by the Kuala Lumpur City Hall (DBKL) and Syarikat Impianika Development Sdn Bhd.
He said every new unit will have three bedrooms and two bathrooms with 800sq ft in size, compared to the old unit which only had one or two bedrooms and one bathroom with an area of 399sq ft.
The estimated market value of each new unit is RM250,000, which is three to four times higher than the market value of the old residential units.
"Residents are receiving new residential units through the concept of replacement of old units with new low cost units," he told reporters after the launch of the poll for the new housing units today.
He said the people in the housing area, a majority of whom are Chinese, reacted positively to the redevelopment project.
The Razak Mansion public housing scheme, built during the tenure of second prime ministerTun Abdul Razak Hussein about 40 years ago, was to house the poor.
Tengku Adnan said facilities around the housing areas would also be redeveloped to include a town hall, kindergarten, surau, police beat base, shops and funeral parlour.
Prime Minister Datuk Seri Najib Abdul Razak is expected to perform the groundbreaking ceremony in April.
In another development, Tengku Adnan said the ministry would also redevelop some outdated and uninhabitable settlements in the Federal Territory. – Bernama